Europan 9 design competition ● preselected project
Skye Edge, Sheffield, United Kingdom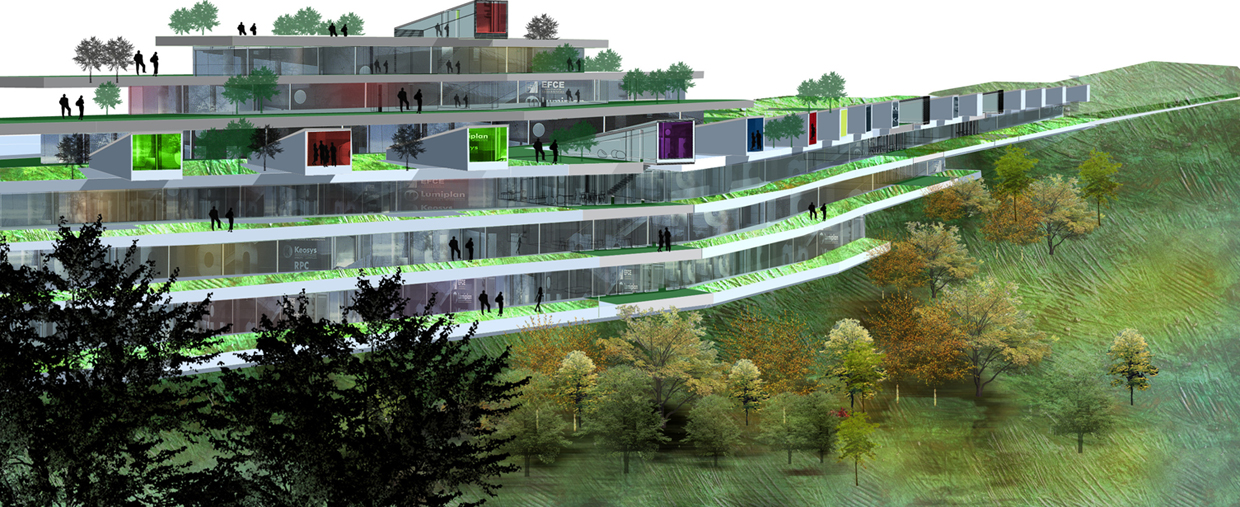 ---
Michael Hackspill, Shu Chen, Katayoun Amid architects ● Date of competition: June 2007
---
Skye Edge reflects the landscape of the city of Sheffield, which is surrounded by hills. It is located on top of a ridge overlooking the town and can be seen all the way from downtown, along the huge city road. The project responds to the regular shape of the area. The idea is to build up the
side of the mountain in order to enhance it, make it more apparent, thus the project exploits the panoramic views offered by the site. The building follows the site's topography and makes the best use of its configuration. It stretches its length to the maximum, so the panorama can be maximized. It also serves as a basis for an esplanade allowing people to stroll around and enjoy the scenery. This esplanade is integrated in a course connecting together all the green spaces of the city, as a counterpoint to the "Golden Road" which links up all of downtown main spots. Several spots emerge on top of this landscaped building, including an apartment building on Manor Lane, a Community Center, and the entrances of the individual houses, linked by an urban esplanade, a quite and nice public space with green spaces and playgrounds for the children. Huge wooden platforms create strip houses of two, three or four levels, following the difference of heights of the site. The access to the houses is made from the top, at the esplanade level. All the houses offer a panoramic view of the city. The houses are integrated into the site to preserve the panoramic view of the city for the existing houses too. Nature plays a very important role in this project. The
"Flowing Hill" is surrounded by a forest and sport fields are integrated into a large park with a lake. Like a chameleon, the "Flowing Hill" changes with its surrounding. For example, when it goes through the parks and forests, the buildings and the houses are replaced by kitchen gardens where the inhabitants of the neighborhood cultivate their own vegetables. The closer the "Flowing Hill" gets to the city center, the more urban it becomes. That is why, at its edge, we find a commercial area that connects with the city center.
---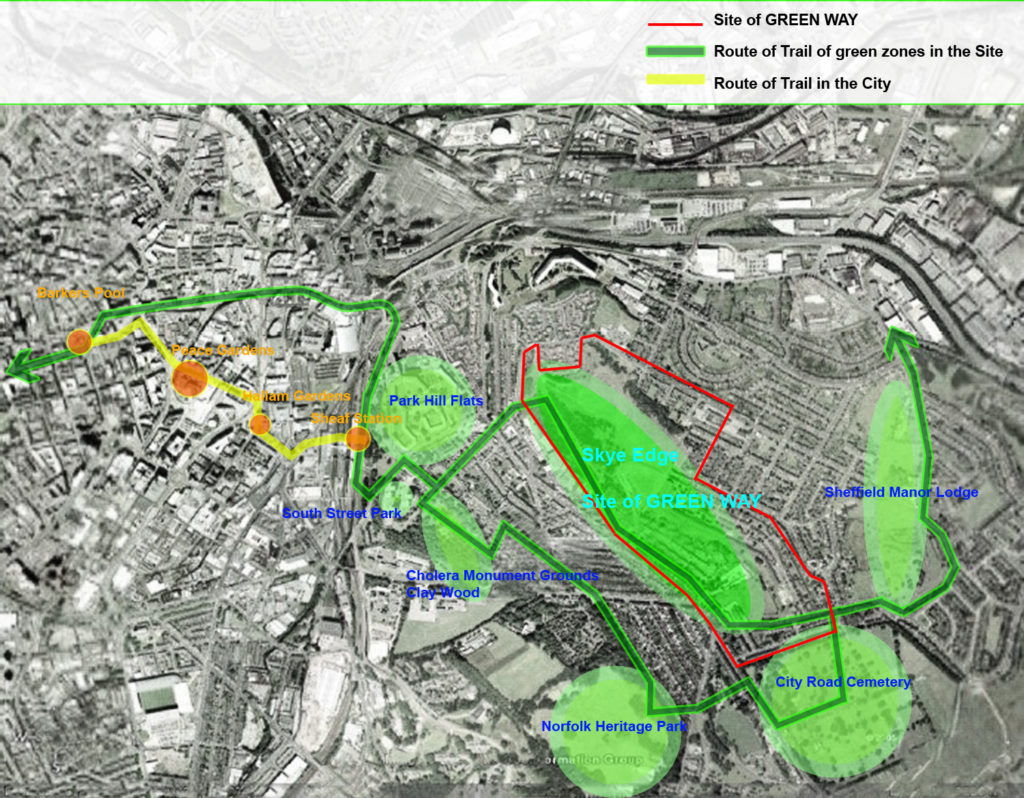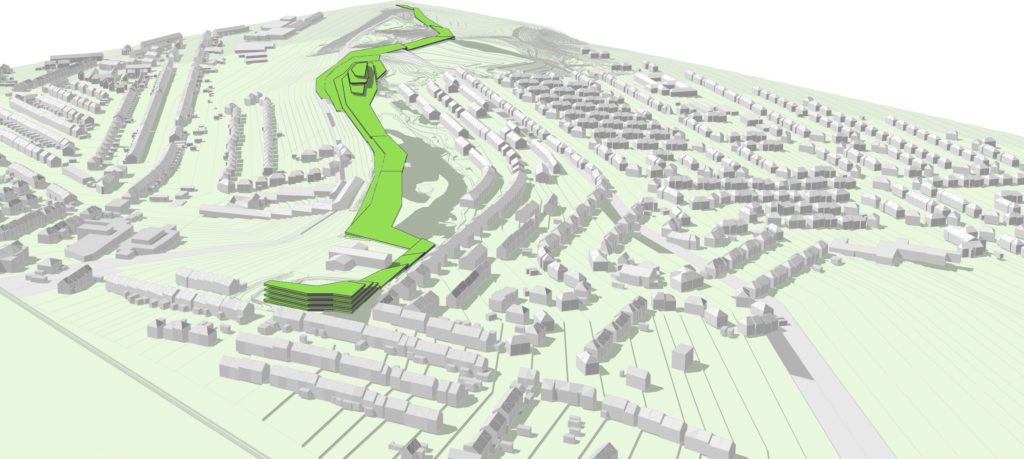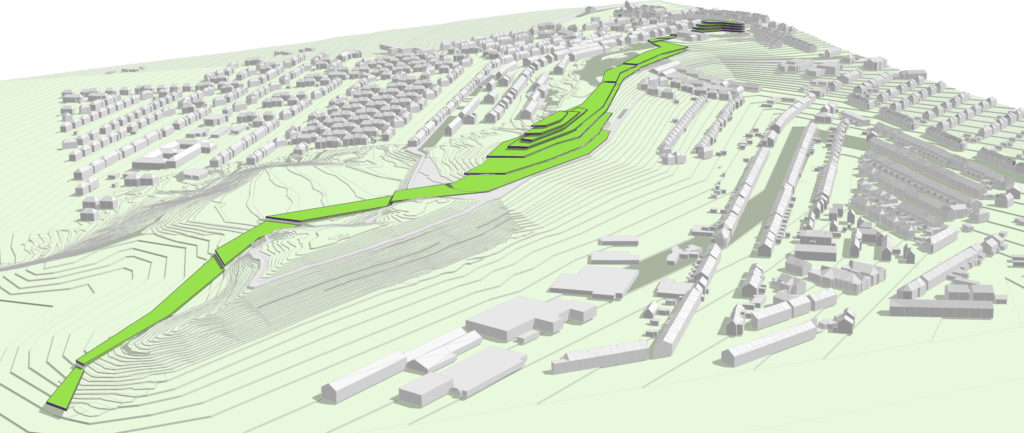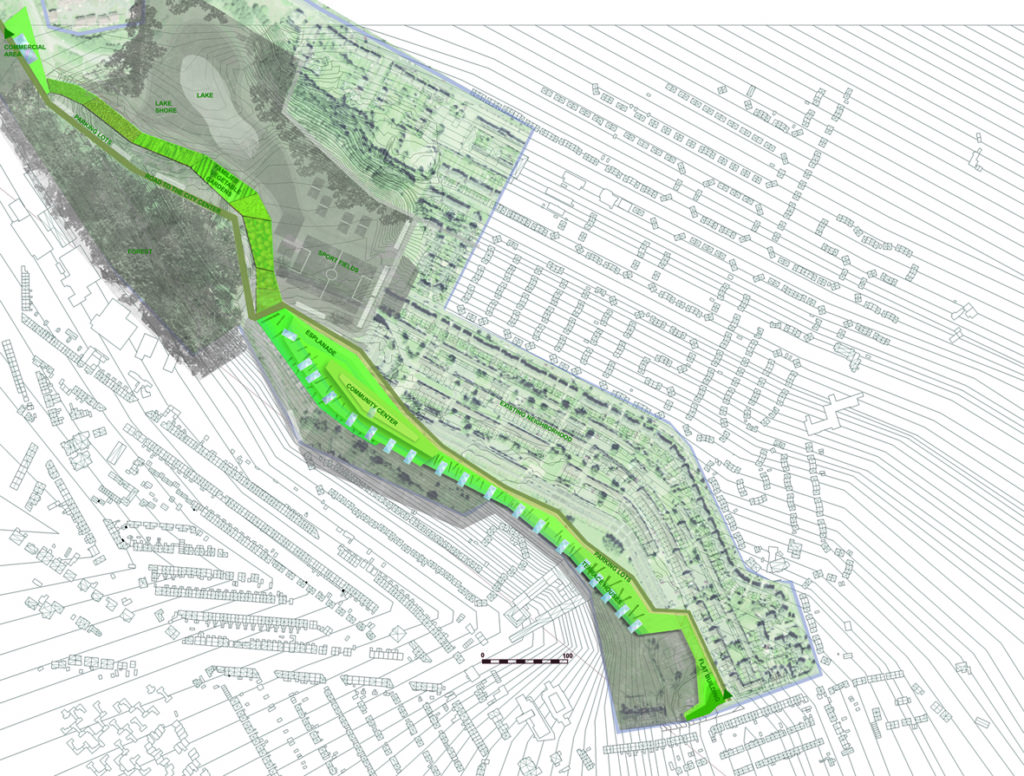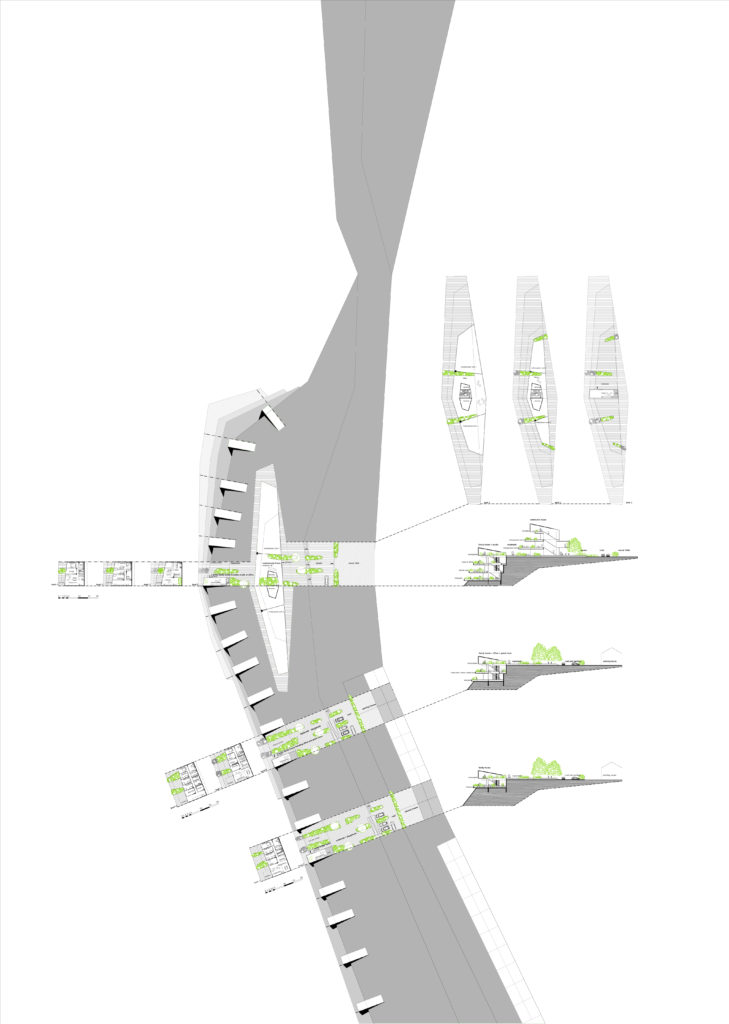 ---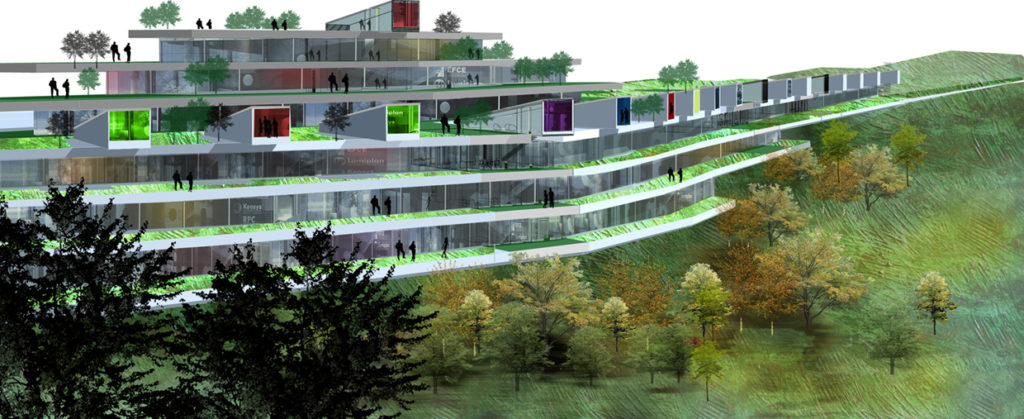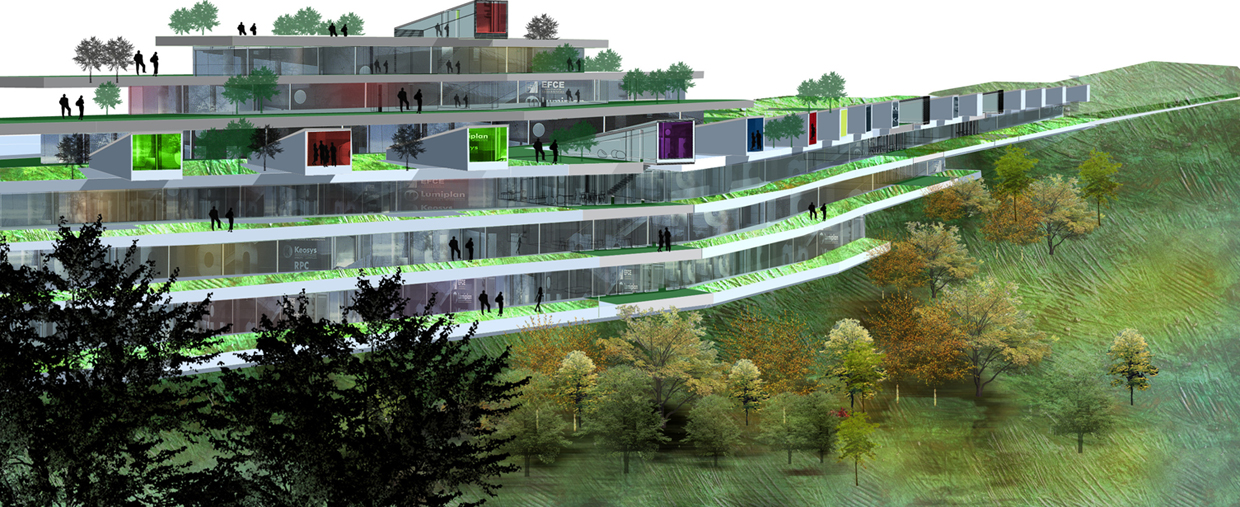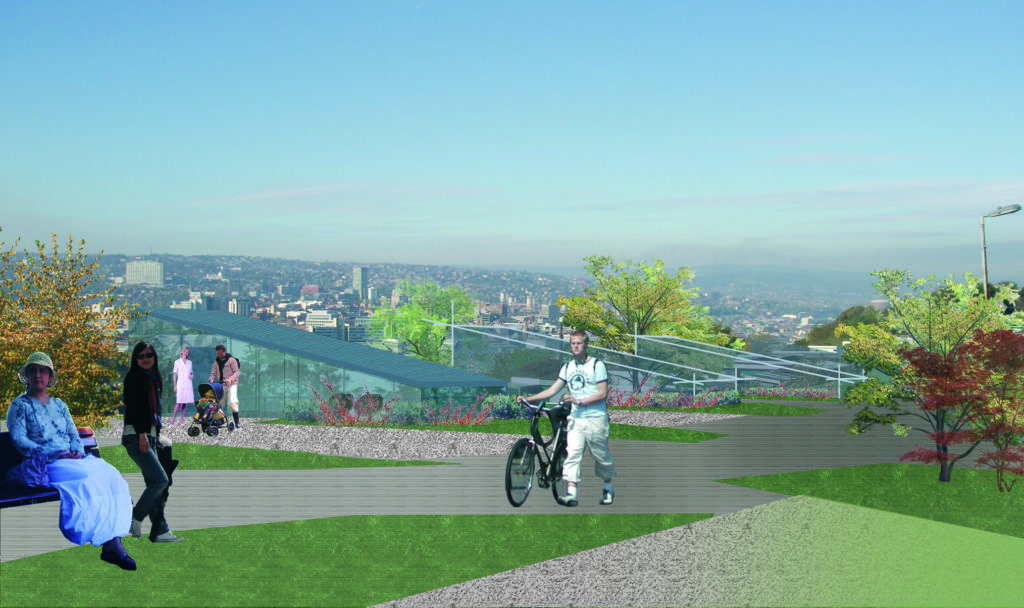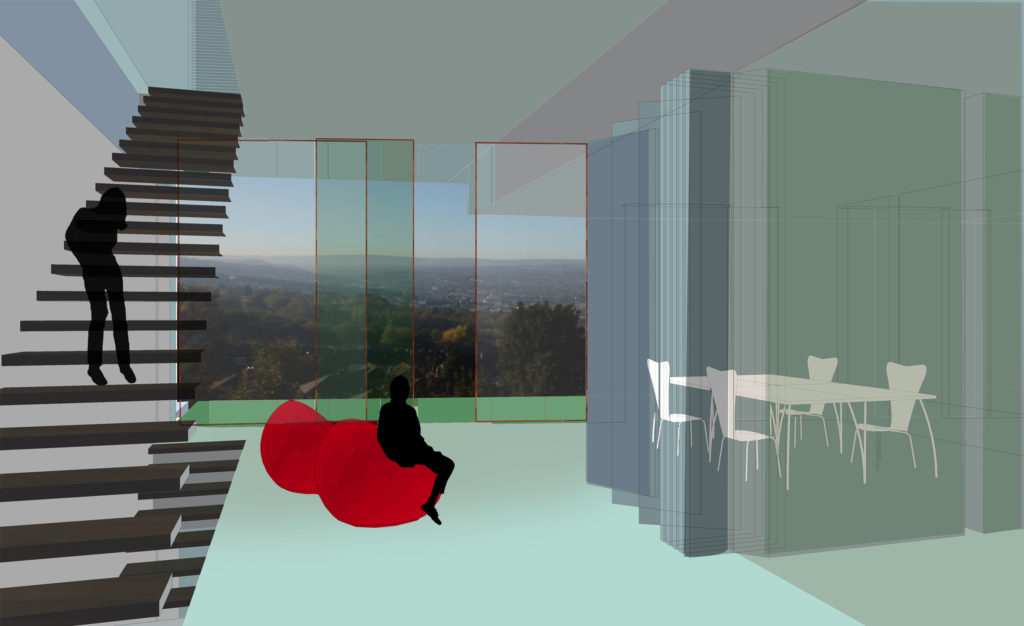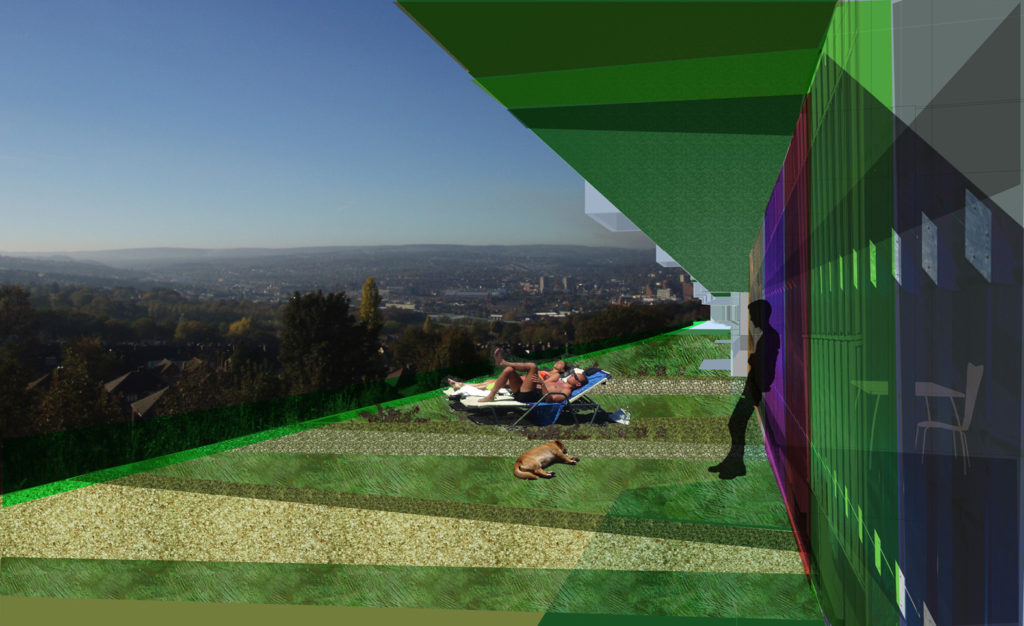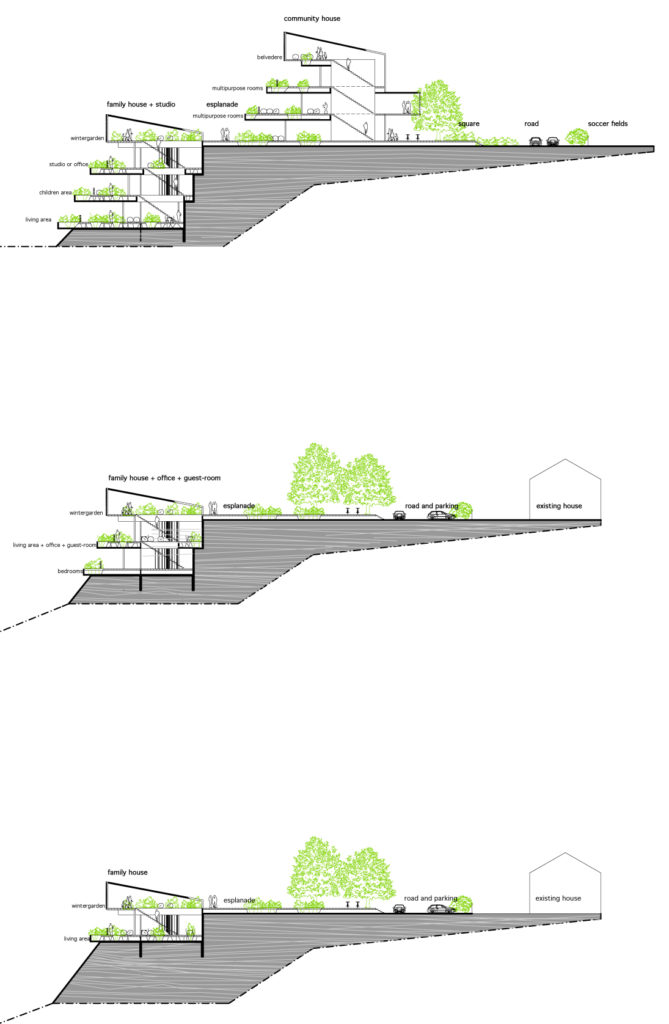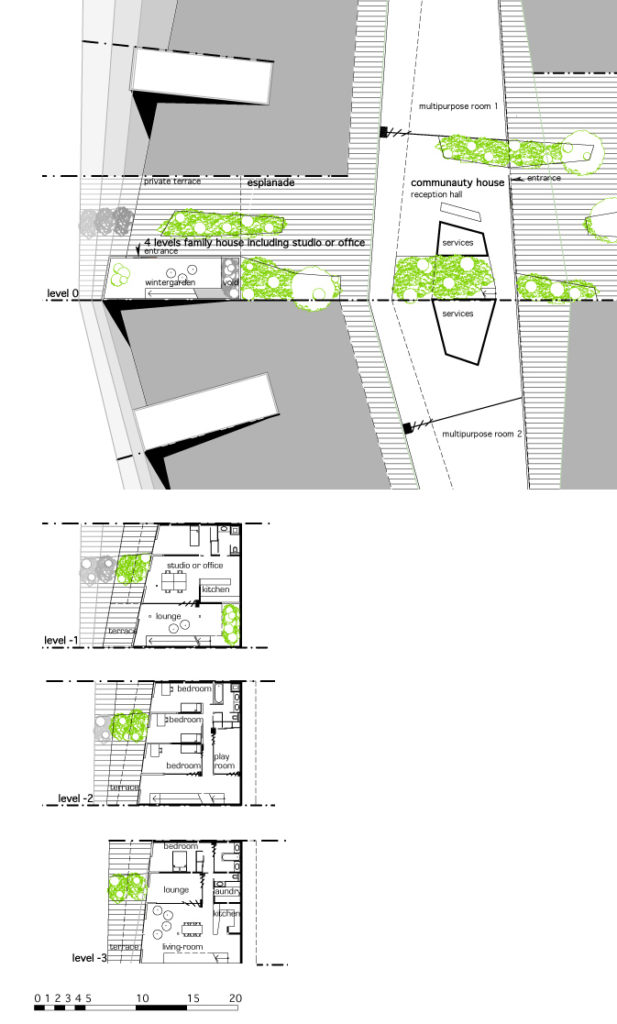 Publications